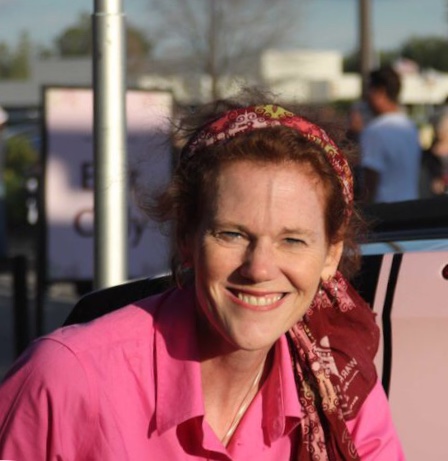 I will be rappelling 16 stories down the Toledo Edison Building to raise funds and awareness for The Victory Center!
I am a breast cancer survivor. Over the last 8 years, my Twisted Sisters team has raised over $39,000 for breast cancer research, awareness and support.

I've done 3 Komen 3 days, 1 Avon which is 40 miles in 2 days; 2 Races for the Cure and 2 Rides for the Cure. I've walked with two of my sisters, one of who flew here from Wales to join me, the other traveled from SE Ohio to entertain on the 60 miles. My oldest son walked with me when he was still in HS. My youngest son was my number 1 training partner for many years. My Golden Ivy Lace was also my training partner for thousands of miles
I usually am team of 1 or 2. It just works. I do this because it's my passion. I enjoy it and it makes me feel good.
Here's to a world without Cancer.