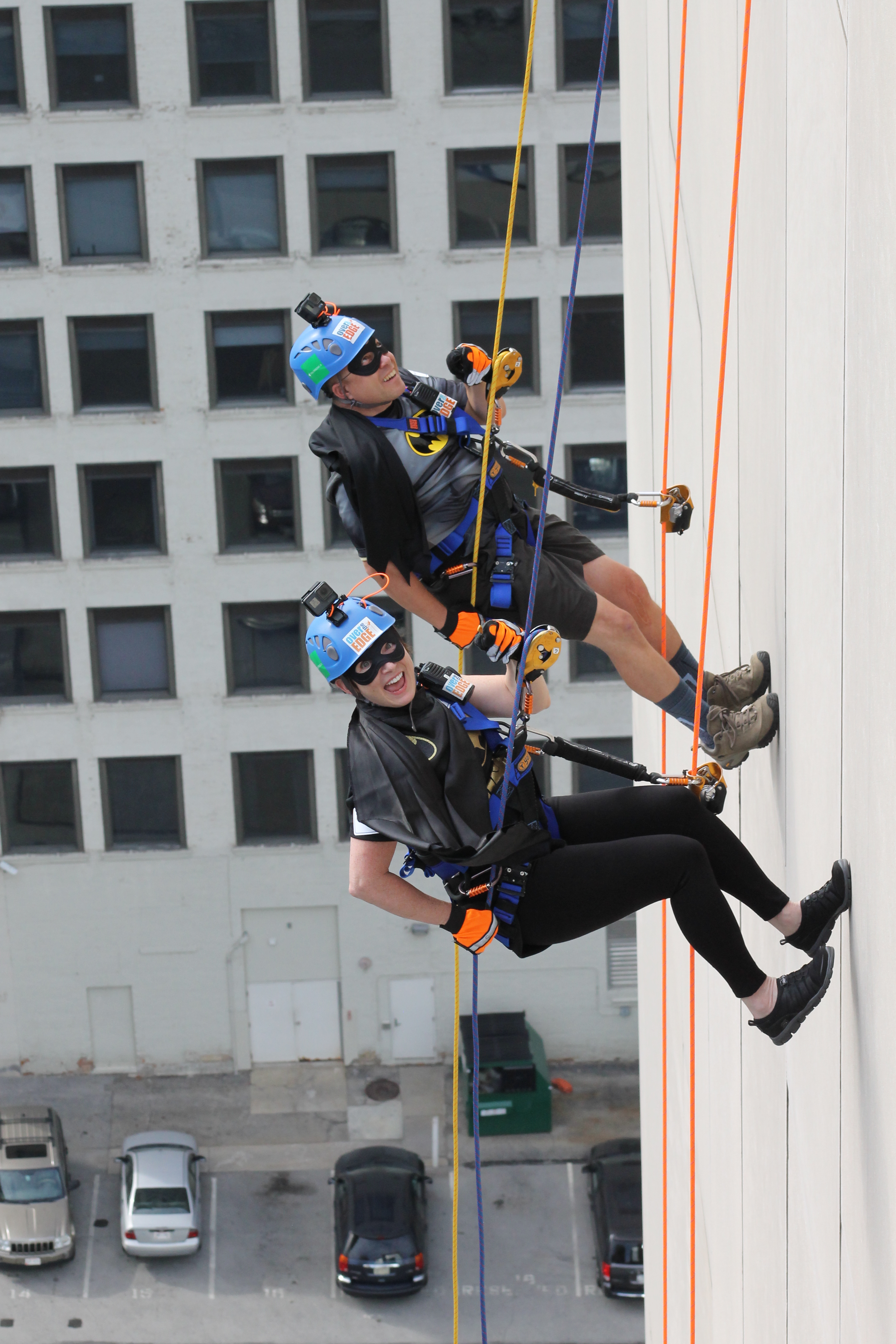 Once again, I'm donning a cape and teaming up with Bob Thompson as the TVC Dynamic Duo to rappel 16 stories down the side of a building in downtown Toledo for an organization near and dear to my heart - The Victory Center!
As a breast cancer survivor and staff member at The Victory Center, I have experienced firsthand the amazing transformation cancer patients, survivors and their families undergo after they walk through TVC's doors. Through hands-on services like oncology massage, healing touch, reflexology, facials, and reiki to group activities like art therapy, support groups, and exercise classes, cancer patients find a place of acceptance, support, connection, healing and hope at The Victory Center.
In 2017, when I lost my hair to chemo, The Victory Center was there for me. I went to TVC's wig bank and along with finding a gorgeous red wig, I got to know people who met me exactly where I was at emotionally and understood what I needed to make me feel whole again - to be treated like a human being facing a unique challenge and not like a patient.
Your gift to Team TVC Dynamic Duo will ensure that no cancer patient, survivor or family member has to walk alone through their journey. I invite you to join the TVC Dynamic Duo by giving whatever you can to help us reach our goal! Thank you so much for your support, and I'll see you at the Landing Zone!