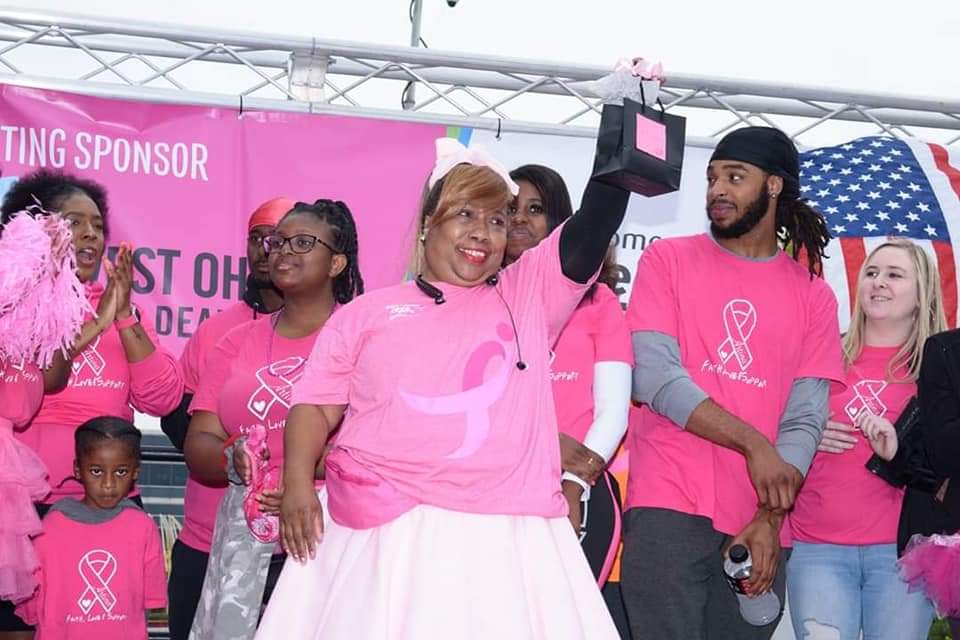 Cancer impacts the survivor and also the family.
My mom (Deacon Artina McCabe, pictured) was diagnosed with Breast Cancer in 2017, and is celebrating FIVE YEARS of Survival in 2022. She shared her struggles and reality with the world when she was recognized by WTOL 11 in 2019 and Susan G Komen of NW Ohio in 2018.
I want to raise money, elevate awareness and honor the woman who found out in late September 2017 that she was diagnosed with Breast Cancer and finished her entire journey on her birthday (June 2018).
Join me in donating towards this cause. The Victory Center was the first agency that treated my mom like a person and not a cancer patient. They offer free services that benefit so many.
Once (not if) I reach my goal ... I'm repelling (or one of my brothers) 16 stories on Friday, September 9th. (click the underline text for additional information).