Donate to Team Mills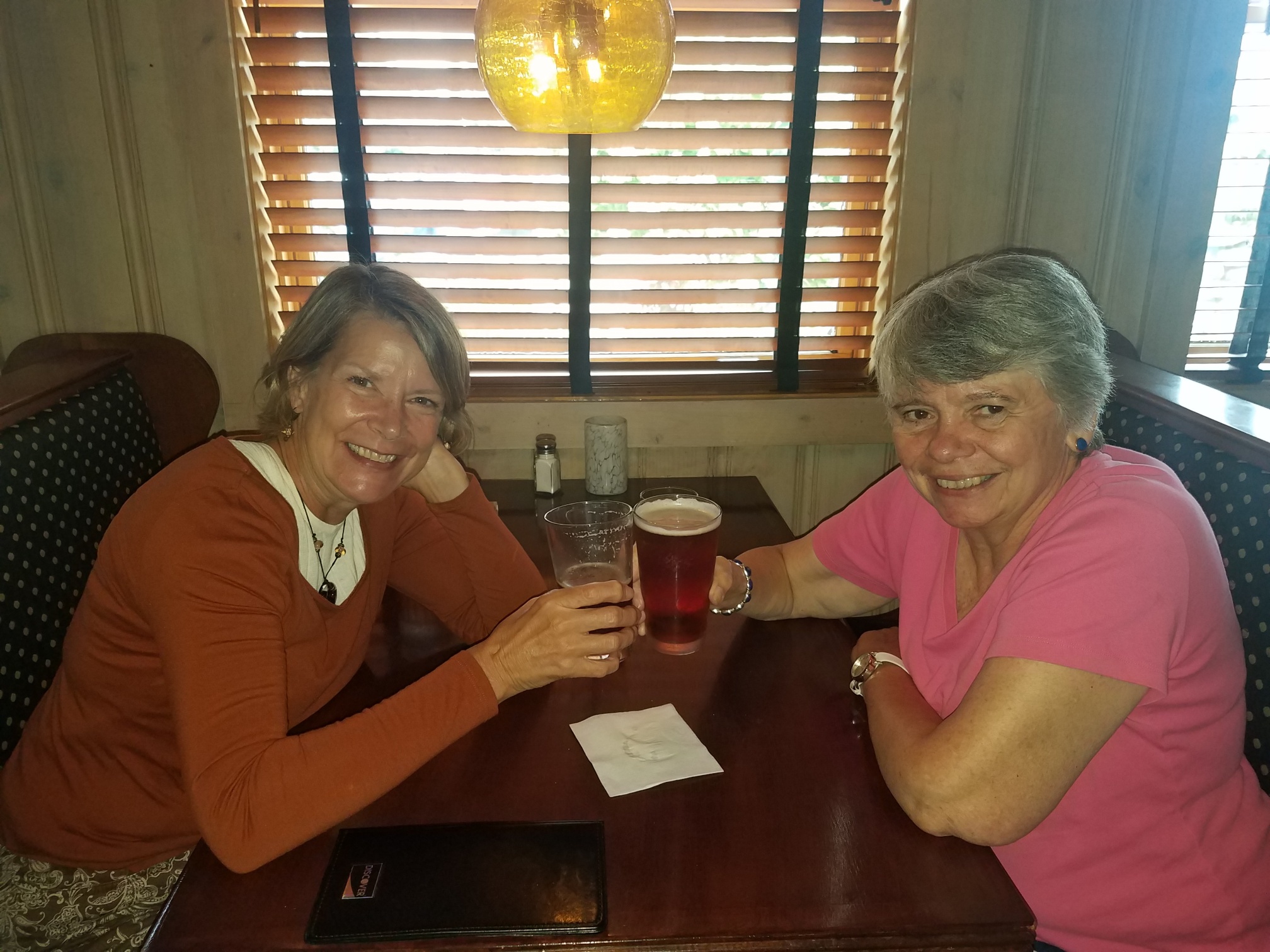 My sister-in-law, Debbie, and my daughter, Louise, will be rappelling 16 stories down the Toledo Edison Building to raise funds and awareness for The Victory Center which benefit cancer patients and survivors.
Please consider a donation -- not just for me, but for all who face the stress of this disease.
The Victory Center is a haven for those of us dealing with our battles with cancer. Thank You!
-Theresa

Team Mills is ready to take on the challenge! We would go over the edge for our girl, Theresa!
Team Mills
Target

$1,000.00

Raised

$4,750.00

Progress

475 %
$50 donation provides:
2 soothing facials for a cancer patient
OR
1 group yoga class
$100 donation provides:
4 oncology massages for a cancer patient
OR
2 Healthy Steps exercise classes
$250 donation provides:
6 individualized counseling sessions
OR
11 therapeutic reflexology treatments
$1000 donation provides:
1 full year of a monthly support group
OR
5 art therapy classes
Team Members

Team Donors
Deborah Figueroa

$30.00




Be safe!

Gretchen Eischen
to Deborah Mills

$100.00

Cheryl Ball
to Deborah Mills

$100.00




Donating for Team Mills

Johns Manville
to Deborah Mills

$500.00




Donation for Team Mills

Kathy Graham
to Deborah Mills

$100.00




You go Girl!!!!! Love ya Friend

Anonymous Donor
to Deborah Mills

$40.00

Brenda Chambers
to Deborah Mills

$50.00




Thanks for fighting for the cure!

Carol McNerney
to Deborah Mills

$50.00




Go for the gusto!

Elaine & Peter Kiernan

$50.00

Catherine Renda

$30.00




Praying for you??

Annette Uvena
to Louise Mills-Strasser

$25.00




Kick Cancers A$$ Louise! Routing for you and your Mom!

Jeff Mikolajek

$250.00




Get better my friend

Amanda Larkin
to Louise Mills-Strasser

$25.00




??

Sara Tankard
to Louise Mills-Strasser

$40.00




Lu! I didnt know your mom was going through this! Thinking of you all and sending love and strength!

Kat Loiacono
to Louise Mills-Strasser

$20.00

Samantha Sgroi
to Louise Mills-Strasser

$20.00

Erica Petz
to Louise Mills-Strasser

$25.00

Rebecca Aguanno
to Louise Mills-Strasser

$200.00




Im so proud of you for working so hard. My prayers are with theresa??

Jess Estrada
to Louise Mills-Strasser

$50.00




<3 <3 <3

April Wassermann
to Louise Mills-Strasser

$50.00




Louise you are amazing and brave just like you Mom. Theresa,stay strong and love that girl of yours!

Ashley Myers

$100.00




I love you all!

Maggie Vecchione
to Louise Mills-Strasser

$20.00




Good Luck!!

George and Joni Arnold
to Louise Mills-Strasser

$25.00

Kris Yarcso

$50.00




Keep fighting Theresa.

Heidi & Randy Hartman
to Deborah Mills

$100.00




Wow! You are all so brave! Love you all!

Lori Rung
to Louise Mills-Strasser

$200.00




Crush it, Louise and tell Mom to crush it too!! ??

Erica Reid
to Deborah Mills

$25.00




You are a blessing-proud of You, Deb!

Angie Campbell
to Deborah Mills

$30.00

Alyssa DiPaolo
to Louise Mills-Strasser

$10.00




Good luck, Louise!

Jared, Angela, and Lydia Mills
to Deborah Mills

$100.00




We love you!

Kevin Blyman
to Louise Mills-Strasser

$50.00

Loraine Mills
to Louise Mills-Strasser

$50.00

Jim Mills
to Deborah Mills

$100.00




A profile in courage. Keep fighting, Terry!

Sarah McCay
to Louise Mills-Strasser

$50.00




<3

Tom & Christina Nofi
to Louise Mills-Strasser

$50.00




Go over that wall Louise

Paula Blum
to Deborah Mills

$10.00

Melanie Prince
to Louise Mills-Strasser

$50.00




??

Kathy Frank
to Louise Mills-Strasser

$100.00




You got this!! Love you!

Matthew Bruzzese
to Louise Mills-Strasser

$100.00

Chelsea Long
to Louise Mills-Strasser

$25.00




With love! Good luck to both of you!

Marie Cordaro
to Louise Mills-Strasser

$35.00

Darlene Rossi
to Louise Mills-Strasser

$100.00

Mary Ann Wollney
to Louise Mills-Strasser

$100.00




Uncle Joe and I are so proud, this is a wonderful organization. You go girl ????? Love you & Mom??

Stephan & Rachel Aguanno
to Louise Mills-Strasser

$100.00

Jessica Valentine
to Louise Mills-Strasser

$30.00




Love you!!

Jodi Katz
to Louise Mills-Strasser

$100.00




??

Caryn Meininger
to Louise Mills-Strasser

$500.00

Robert Strasser
to Louise Mills-Strasser

$100.00




My prayers are with you.

Steph Blake
to Louise Mills-Strasser

$25.00

Rachel Pelletier
to Louise Mills-Strasser

$10.00




Praying for your mom! Xoxo

Space Cat
to Louise Mills-Strasser

$50.00

Kelsey Halka
to Louise Mills-Strasser

$25.00

Jenny Warrick
to Louise Mills-Strasser

$50.00

Anthony Nunziata
to Louise Mills-Strasser

$100.00

Candace Rossi
to Louise Mills-Strasser

$100.00

Kim Marsden
to Louise Mills-Strasser

$25.00

Patricia Goldstein
to Louise Mills-Strasser

$25.00

Douglas Mashkow
to Louise Mills-Strasser

$25.00




Go Louise!

Al and Pam Zenie
to Louise Mills-Strasser

$50.00

Amanda Burns
to Louise Mills-Strasser

$25.00

Alexa Katz
to Louise Mills-Strasser

$25.00

Brian Rossi
to Louise Mills-Strasser

$100.00

Louise Mills-Strasser

$25.00

Deborah Mills

$25.00