Donate to Dooley Girls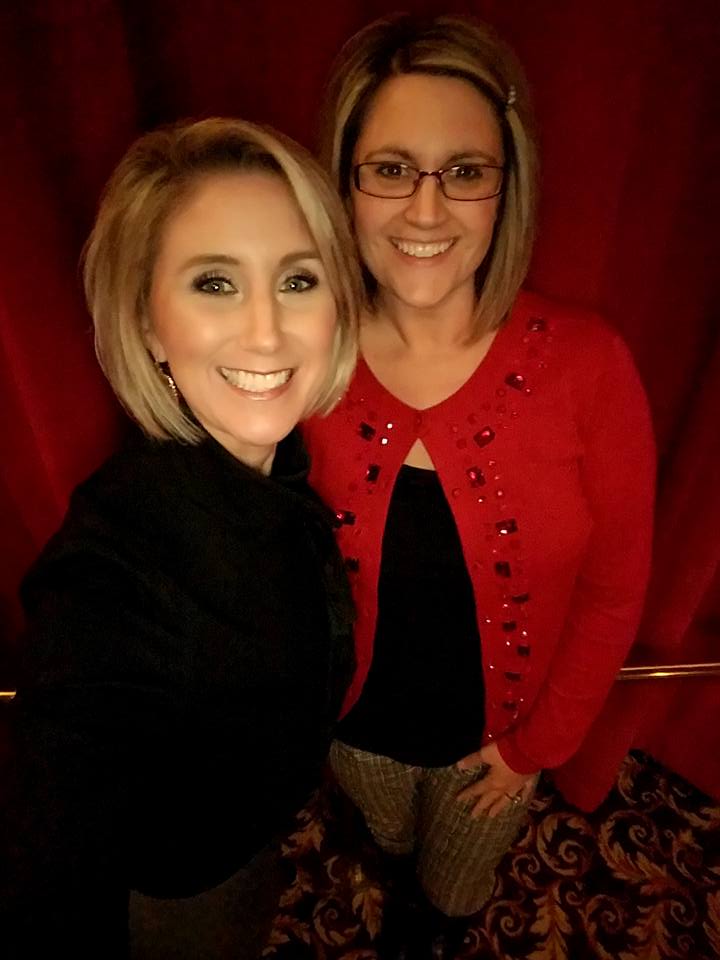 We are Team Dooley Girls! We are Irish, Catholic, Notre Dame Academy alumni, ND Fighting Irish fans, sisters, survivors, proud furbaby mamas (Jen to 1 dog and Katie to 3 cats), strong, brave women who love each other, our families, our friends, God and our country.
Thank you for supporting us on our mission to give back to The Victory Center. We appreciate you! We hope to see you on September 7!
Dooley Girls
Target

$3,000.00

Raised

$3,185.00

Progress

106 %
$50 donation provides:
2 soothing facials for a cancer patient
OR
1 group yoga class
$100 donation provides:
4 oncology massages for a cancer patient
OR
2 Healthy Steps exercise classes
$250 donation provides:
6 individualized counseling sessions
OR
11 therapeutic reflexology treatments
$1000 donation provides:
1 full year of a monthly support group
OR
5 art therapy classes
Team Members

Team Donors
Susan Wilson

$50.00




Good luck Jen and Kati! Aunt Sue and Uncle Bart

Jill Dale
to Jen Bicanovsky

$20.00

Penny Kice
to Katie Maskey

$100.00




What a fabulous fundraiser for an AWESOME Organization & cause! Happy rappelling, Katie!!

Jill Harrison

$15.00




Happy Birthday, Jen!

Anonymous Donor

$35.00

Scott Perry
to Jen Bicanovsky

$40.00

Nanette Tertel DDS
to Jen Bicanovsky

$75.00

Bonnie Jenkins

$25.00

Shannon Chappell
to Jen Bicanovsky

$10.00




We love you!!! Love, The Chappell Girls

Nikie Kunz
to Jen Bicanovsky

$20.00

Rachael Szymanski
to Jen Bicanovsky

$30.00

Anne French
to Katie Maskey

$10.00




Thanks, Katie, for everything you do for The Victory Center!

Liz Baldwin
to Katie Maskey

$25.00




??????

Laurie, Mike and Kearra DeJack
to Katie Maskey

$100.00




Go Katie

Art Swearengen
to Katie Maskey

$25.00




Good Luck Katie!

Beth Martin
to Katie Maskey

$10.00

Wendy Haudrich
to Katie Maskey

$10.00

MK Beauty Kabour
to Katie Maskey

$100.00




Good Luck Katie! MK Beauty Medical Spa

Megan Kabour
to Katie Maskey

$100.00

Stacey Johnson
to Katie Maskey

$25.00

Angela and Sally Ernsberger
to Katie Maskey

$50.00




Go, Katie!

Debbie Ketcham

$30.00

Carolyn Faust
to Jen Bicanovsky

$20.00




Good Luck! I'll be thinking of you!

Jennifer Baumgartner
to Jen Bicanovsky

$30.00




Good luck!

Steve Bicanovsky
to Jen Bicanovsky

$355.00

Nicole Haggarty-Martinez
to Jen Bicanovsky

$25.00

Anonymous Donor
to Jen Bicanovsky

$100.00

Jennifer Jibilian
to Katie Maskey

$25.00




Can't wait to see this! Lol

Carl Graf
to Katie Maskey

$25.00




I could never do this ..I'm terrified of heights! But Goodluck!

Roberta OKeefe
to Katie Maskey

$20.00

Suzanne Gary
to Jen Bicanovsky

$25.00




Good luck! You are a strong and amazing woman!

Sarah Osborn
to Jen Bicanovsky

$50.00




You crazy girl! XO!

Anonymous Donor
to Jen Bicanovsky

$25.00




Xoxoxo

Katie Maly
to Jen Bicanovsky

$20.00




I love you, Jen!! You're an amazing woman and friend!!

Beverly Spetz
to Jen Bicanovsky

$25.00




Good luck Jen!

Diane Dooley
to Jen Bicanovsky

$50.00




Love, Mom

Mary Anne Morelli
to Jen Bicanovsky

$100.00

Nikie Kunz
to Jen Bicanovsky

$50.00

Patricia Baldwin
to Jen Bicanovsky

$25.00

Denise Poage
to Jen Bicanovsky

$30.00




Girl, I can't wait to watch you and your sister do this!

Jamie Whitehead
to Jen Bicanovsky

$20.00




MRS. B, YOU ARE AMAZING AND MAKE ALL THINGS POSSIBLE. I love you to infinity!!!

Mary jo Bicanovsky
to Jen Bicanovsky

$50.00




Good luck, love you

Katie Maskey
to Jen Bicanovsky

$25.00




Let's do this!!!

Denise Poage
to Katie Maskey

$30.00




Go girl, from Aunt Denise!

Jen Bicanovsky

$25.00

Kylee Davis
to Katie Maskey

$100.00

Lynn Peterson
to Katie Maskey

$100.00

Dennis and Joan Tobias
to Katie Maskey

$50.00




We will be there to cheer ! You go girl!

Russell Maskey
to Katie Maskey

$50.00

Devon Beck
to Katie Maskey

$25.00

Ashley Thoreen
to Katie Maskey

$20.00




Get it girl!

Chris Salley-Davis
to Katie Maskey

$20.00

TAM [Toledo Aerial Media]
to Katie Maskey

$50.00

Jane Wurth
to Katie Maskey

$250.00

Jackie Blankenship
to Katie Maskey

$25.00

belma tan
to Katie Maskey

$250.00




good luck Katie

Jade Scott
to Katie Maskey

$15.00

Nikki Siefer
to Katie Maskey

$25.00

Patricia Baldwin
to Katie Maskey

$25.00

Amy Orwick
to Katie Maskey

$25.00

Diane Dooley
to Katie Maskey

$50.00

Karen Evans
to Katie Maskey

$25.00




Go Katie! Thank you for supporting TVC and our amazing participants!!

Katie Maskey

$25.00