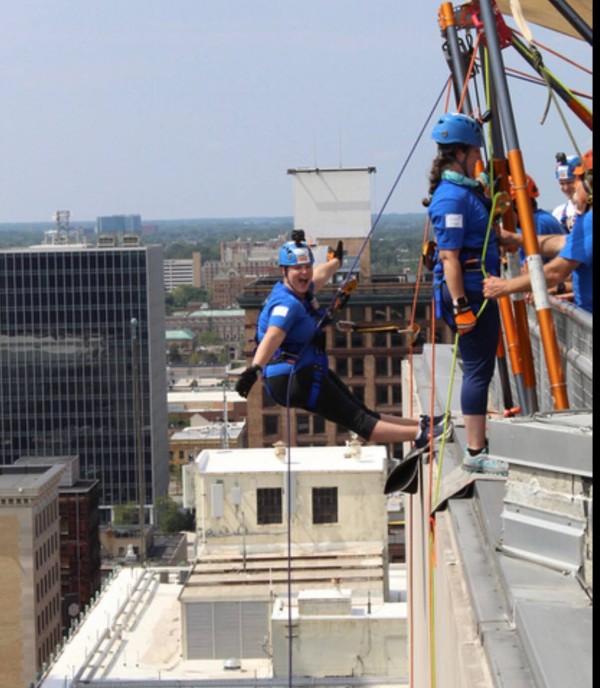 October 30,2020, I was diagnosed with Stage 1 HER2+ breast cancer. After chemo, surgery, radiation and another 14 treatments to increase my chances of it not coming back.  I can say I AM CANCER FREE AND A CANCER SURVIVOR!!
So, since I rappelled last year and had such a fantastic time I thought what the hell why not do It again :) If I raise $1,000 I will get to rappel 16 stories on Friday, September 9, 2022 to raise funds and awareness for The Victory Center!  Please consider donating to help fund FREE programs and services for newly diagnosed cancer patients, cancer survivors and their caregivers.
Last year I was able to raise to $1,500 which allowed me to rappel and have a go-pro camera on my helmet. This year I would love to increase that to $2,000 or beyond so PLEASE, PLEASE consider donating to this fantastic organization that provides non-medical services to cancer patients, cancer survivors, and their caregivers and even better 100% of funds raised will stay in our community!!