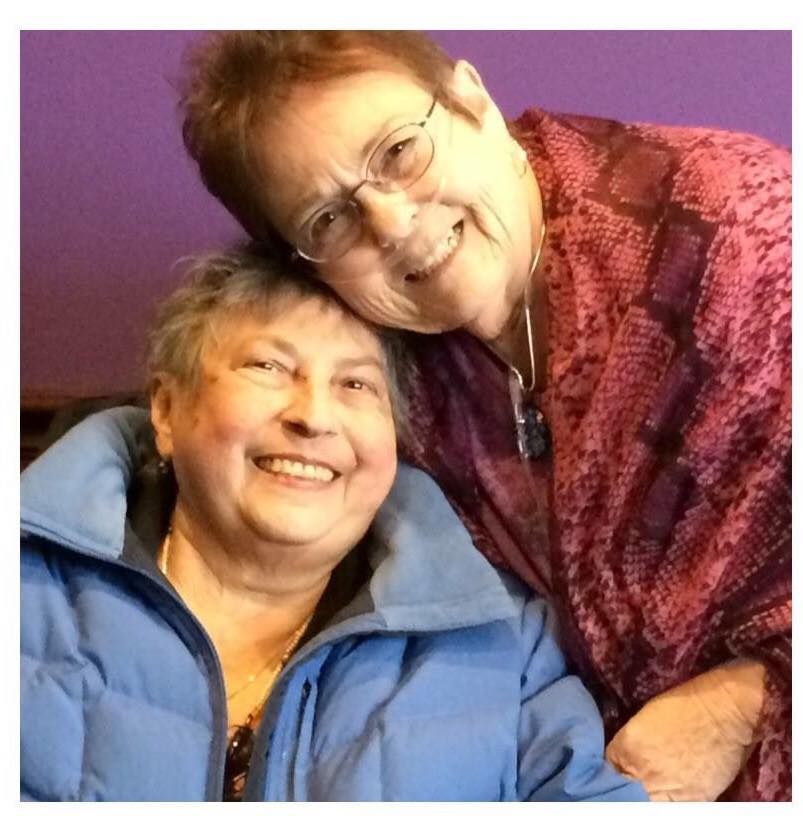 I will be rappelling 16 stories down the Toledo Edison Building to raise funds and awareness for The Victory Center!
The two women pictured are my reason for going "Over the Edge for Victory". My Mom, Jo Ann, was diagnosed with her first form of cancer while I was in high school. Through her years of multiple diagnosis' and variety of treatments, she never lost hope that some day she would be cured. She always loved to talk to people and share her story. Mom found the Victory Center in their early years and made sure to let anyone know what a fabulous place it was to help cancer patients find some peace. My parents would volunteer for multiple events at the Victory Center as well as utilize the amazing services that are offered. Mom always believed in the Victory Center and what they stood for which makes this 'walk' easy for me!
Cathie was a fabulous example of living life to the fullest. She never let her diagnosis defeat her and always had something positive to say to anyone that crossed her path.
These two women are just 2 of the many reasons why this event is worth effort. Every donation helps those fighting their own battles and gives them a powerful, positive place to find some peace in their lives.