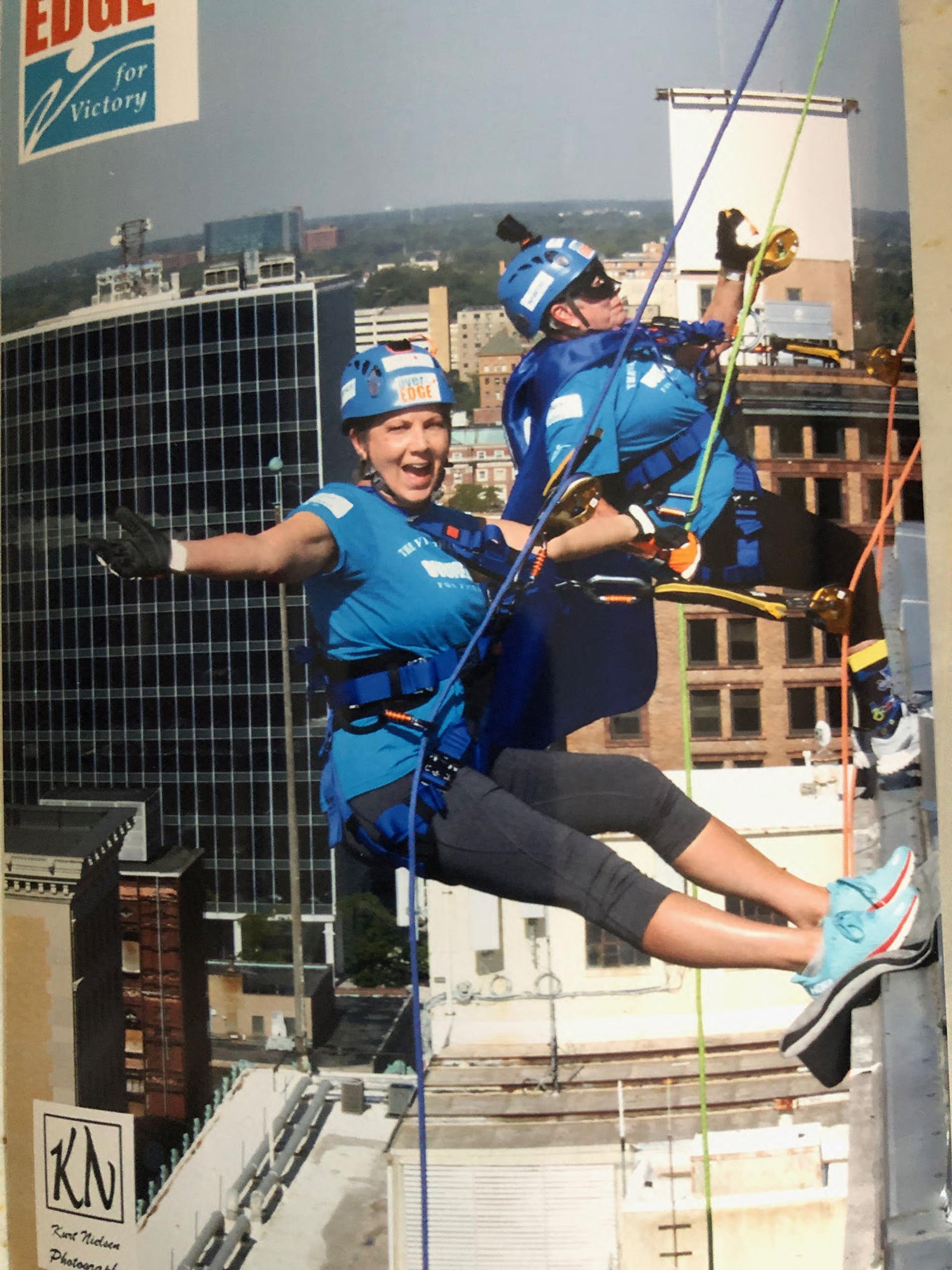 I will be climbing UP 16 stories on Friday, September 8, 2023 to raise funds and awareness for The Victory Center!  It is a perfect way to celebrate my 10th Anniversary of being CANCER FREE!
Last year, I rappelled down, and this year climbing up is a new challenge.  Cancer patients are the ones that face the real daily challenge.  The Victory Center offers many free programs and services to patients and their families that help provide a healing spirit and peacefulness to their otherwise unwelcome journeys.
Please consider making a donation to help fund FREE programs and services for newly diagnosed cancer patients, cancer survivors and their caregivers.

100% of funds raised will stay in our community.