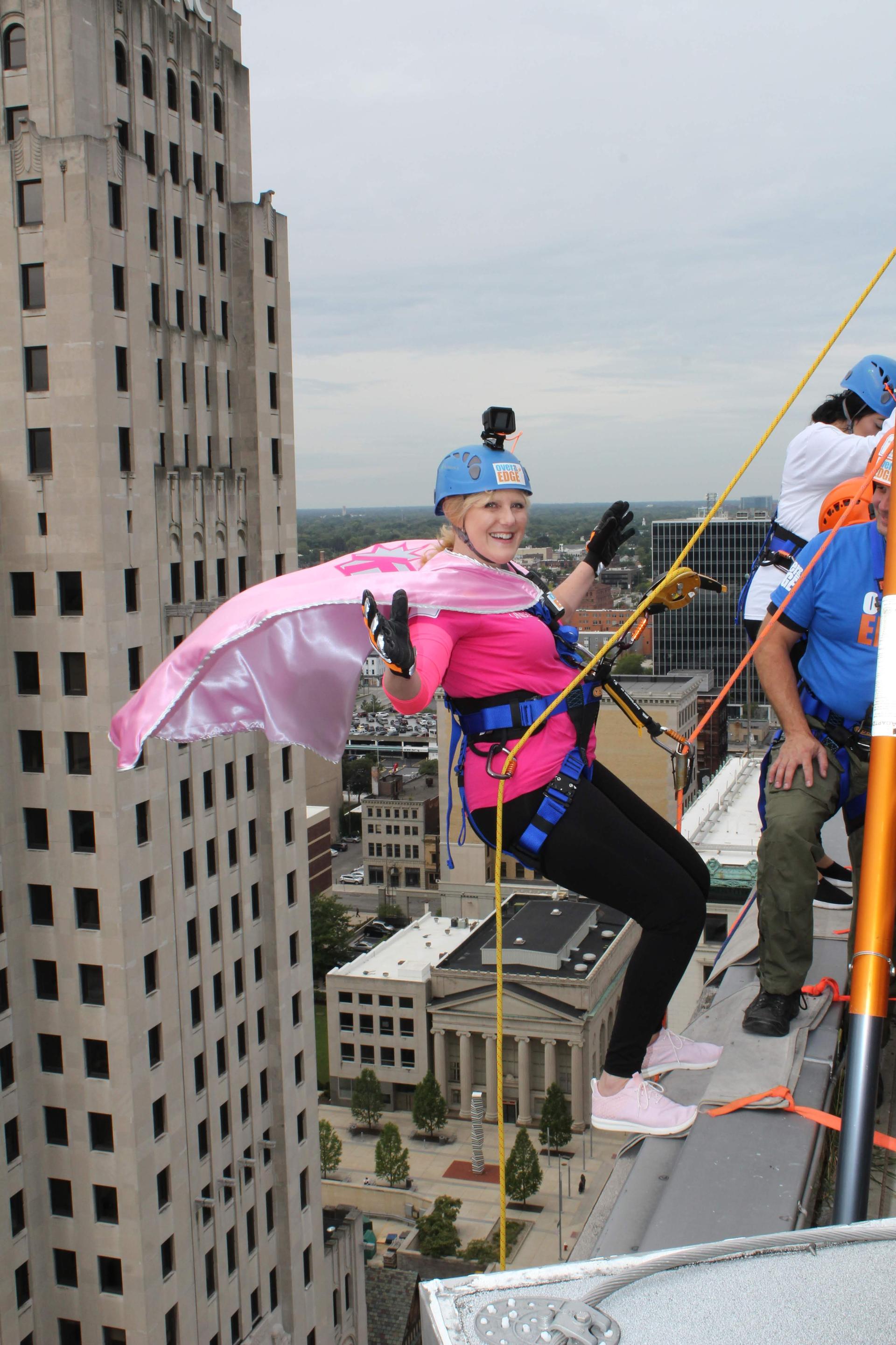 This is my "why"… When you get diagnosed with cancer (for the 2nd time), you can either say "Why me?" and go into self-pity mode or seek something good that might come out of it. As said by another cancer patient, "you can't wait for life to not be hard before deciding to being happy", so I chose to stay positive!
Helping other breast cancer patients, particularly participants of the Victory Center is my "why".
Especially since this is my second time battling this pervasive disease, I feel I can use my experience to help others navigate the confusing array of treatments, side effects, options, and emotions that come with a cancer diagnosis. The work that I have been able to do with other participants through the wig bank has been extremely rewarding and I want to continue to support the organization that helped me to heal, and that allows me to continually give back to other cancer patients.
This time, I decided that if I had to deal with all the unpleasant aspects that go along with a cancer diagnosis, I was going to do it my way; that included using cryotherapy to keep my hair, pushing my doctors to let me lift weights and kickbox as soon as I was physically able, and rappelling down a huge building!
#mycancermyrules
.
I will be rappelling 16 stories on Thursday, September 8 to raise funds and awareness for The Victory Center!
Please consider making a donation to help fund FREE programs and services for newly diagnosed cancer patients, cancer survivors and their caregivers. 100% of funds raised will stay in our community.