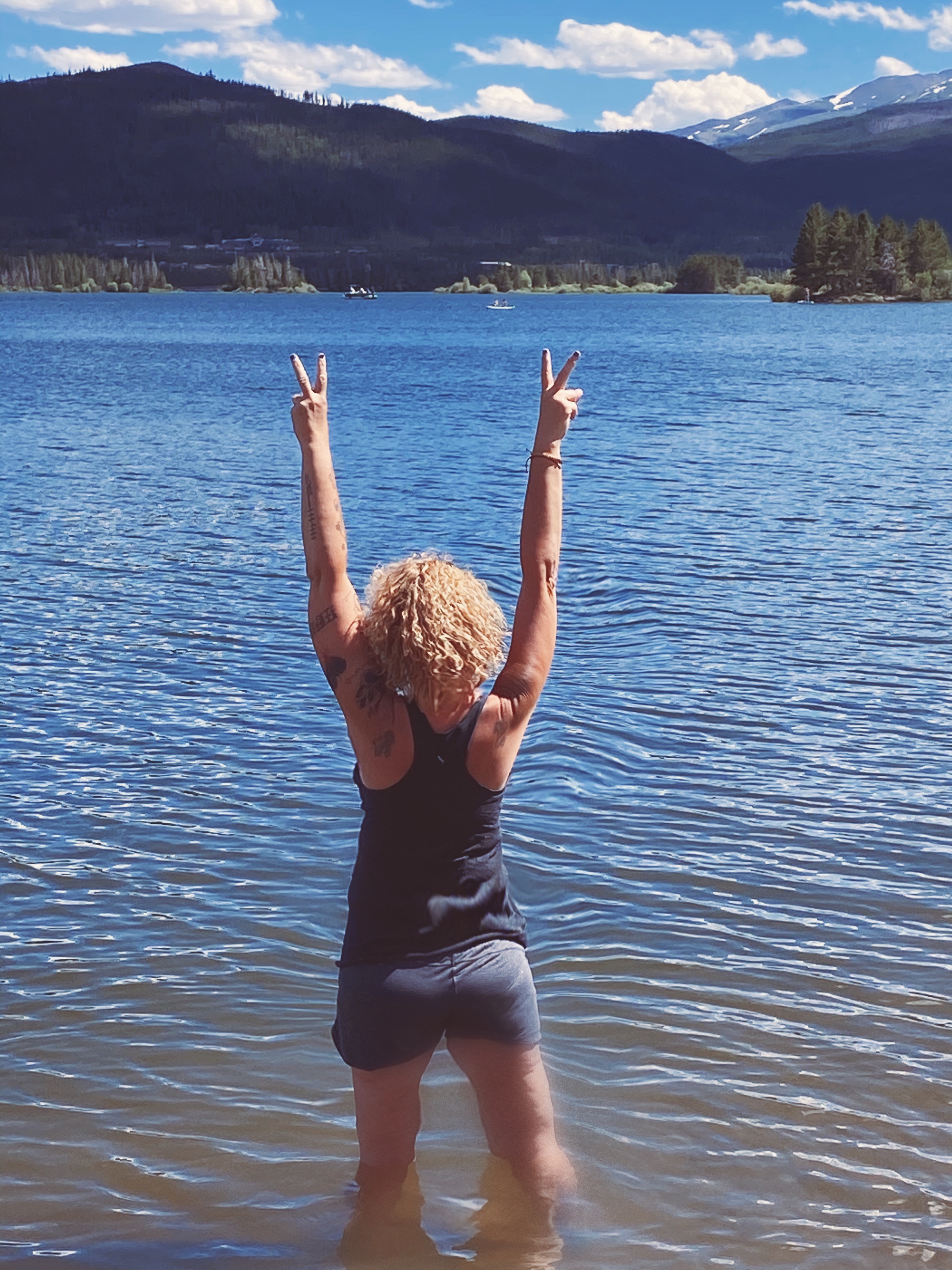 I will be rappelling 16 stories on Friday, August 27 to raise funds and awareness for The Victory Center! Please consider making a donation to help fund FREE support programs and services for newly diagnosed cancer patients, cancer survivors and their caregivers. All funds raised will stay in our community.
July 18,2018 I was 44 mother of 5 , married for 26 years to my best friend and a brand new grandma when I was given the words "I'm sorry you have cancer "
No signs , no warning.
I was at top of my career and just became empty nesters . I was in shock - and really had no idea how much I was about to endure and go thru .
My cancer journey was anything but easy - ten surgeries later and 779 days I was finally "done " in August 2020 so much for moving fast paced as I lived life . Cancer stopped me in my tracks . I was incredibly lucky to have amazing Doctors and professionals in my life . Dr Kotlz and his team were a God send .
Cancer changed me , calmed my insides , made me slow down and appreciate so much I took for granted .
I am currently NED on maintenance drugs that make me sick -but I try not complain as GOD IS GOOD and I am alive and well.
I pray anyone who reads this doesn't hear those words -#cancerstrong #breastcancersurvivor
thank you to my children, my husband ( my caretaker ) my mom and Dad and extended family friends and my work family - I am alive because of your love and strength when I didn't have any ! .
The Victory Center was light in rather dark moments . The place has given me more support and understanding then I could of prayed for . I have made friends and had opportunities to try things I never would of , art therapy , self defense classes , sign language and yoga . From oncology massages to therapy . They really offer it all . But the best part is my Victory Gals breast cancer support group with Devorah those are my people.
Thank you for donating
Katie