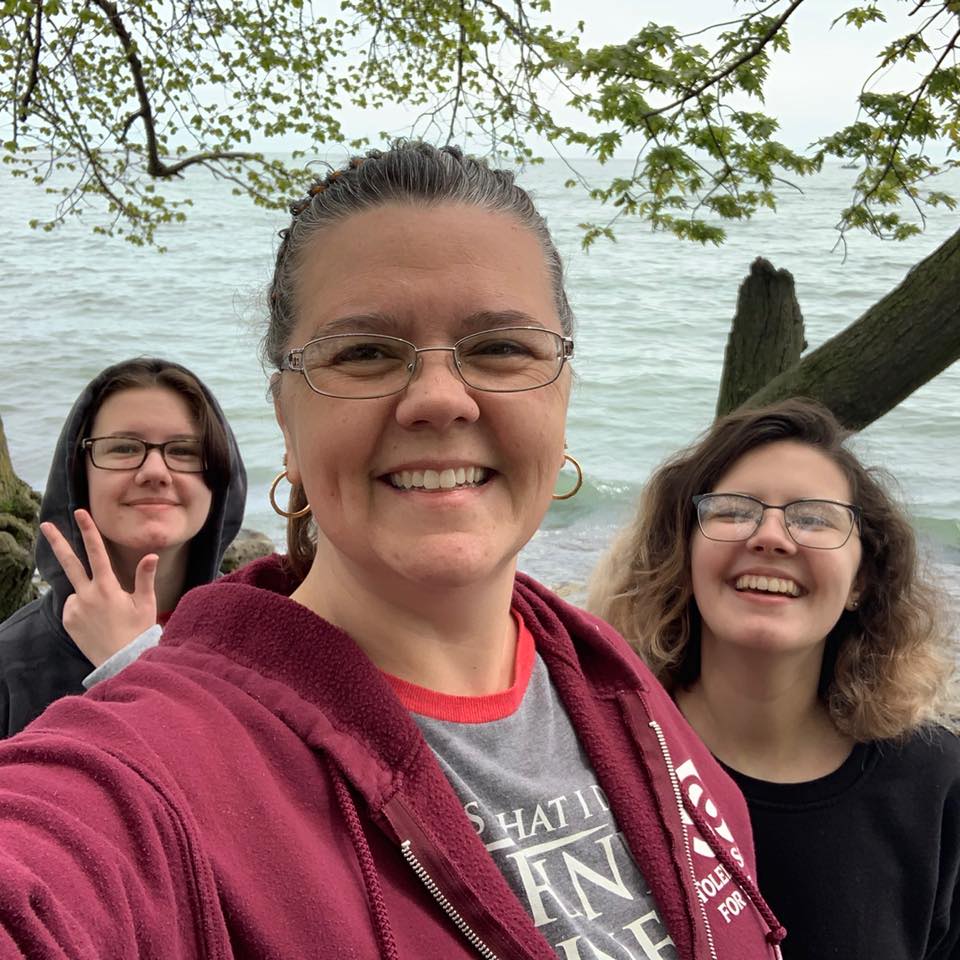 Cancer. A term used to describe a horrible illness/disease. A term that scares you to death. A term that makes you think about the times you would miss with your family, the events, the anniversaries, the "just because" moments that might not happen.
Cancer has hit my family like a ton of bricks, but do you want to know something? My family is a family of FIGHTERS! My family does not only include blood, but people I feel are like blood. My family has fought cancer many times over. Some have won the battle while others have lost it. Let me tell you a little about them.
My father, Andy, was diagnosed with kidney cancer over 15 years ago. I was pregnant with my second child. It was a scary time because you never know how bad things are or can get. He had surgery to remove the kidney that was cancerous and has been cancer free ever since. He is an Amazing man and someone I look up to. HE IS A FIGHTER!
One of my friends, Itzel Krauss, has fought cancer TWICE and kicked its butt. I can't imagine having 2 young children under 14 and wondering what might happen if cancer won, but cancer didn't win…AGAIN!! Itzel shared with me her story and here is a segment of it that I think we all need to read: "Back in 2011 I felt a small lump. I went to the doctor. She said she couldn't feel anything but agreed to send me in for a mammogram. The mammogram didn't see a lump, but it saw some calcification, usually indicative of cancer inside the ducts (DCIS). They also call it stage zero because it is contained. So, they did a biopsy and it did come back as cancer." This stands out to me because she didn't ignore the lump. No matter what the size, it is better to be safe and go to your doctor. Itzel told me that she will continue to have an MRI every year and the oncologist ordered a PET scan last year and a CAT and bone scans this year. She said maybe back to PET next year. She does blood work every 3 months as well. SHE IS A FIGHTER!
The Rank side of my family has an ARMY of FIGHTERS!
My mother in law, Sandy (Merritt) Rank, was diagnosed with lung cancer many years ago. She underwent treatment, was in remission but after a few years, it came back with a force as brain cancer and took her from us. She was one of the most AMAZING and STRONG women I knew. She made me look at the world in a different way from the day I met her, to her last days with us. SHE WAS A FIGHTER!
My father in law, James Rank, was diagnosed with bone cancer. He was such a strong man even before he was diagnosed with cancer, but after his diagnosis, he really shown me what the meaning of strong was. HE WAS A FIGHTER!
I can't say enough about the next 3 people. When I met my husband and he took me to family functions, these 3 made me feel like I was already in the family from day one. The LOVE that they show, not only to myself, but to others this unconditional love. They all have been through the same thing, fighting breast cancer. Aunt Louise (Rank) Stricker, Aunt Tina (Rank) Sniegowski and Cousin Monica Martinez (Montoya) always have a smile on their faces. They always have outstretched arms for hugs. They always have a shoulder to lean on and an ear to listen. They each have fought breast cancers butt and won! THEY ARE FIGHTERS!
The remaining family/extended family are ALL FIGHTERS! Most have passed away, but they are still strong in our hearts!
Great Grandma Mary (Largo) Bundy – Breast Cancer/passed
Great Grandma Myrtle (Steiner) Rank – Ovarian Cancer/passed
Grandpa John Rank – Pancreatic and Liver Cancer/passed
Great Aunt Anna (Malosh) Rank – Lung Cancer/passed
Aunt Gloria (Dawn Rank) Martinez – Breast and Lung Cancer/passed
Cousin Francisco (Frank) Montoya – Lung and Spine Cancer/passed
2nd Cousin Jenifer (Thie) Eitniaer – Stomach Cancer/FIGHTER
I have made a promise to myself and to my family and friends that I will do my best to raise the funds to represent, not only them in this repelling adventure, but everyone connected to us by this illness. We are all in this together.

I will be rappelling 16 stories on Friday, August 28 to raise funds and awareness for The Victory Center! Please consider making a donation to help fund FREE support programs and services for newly diagnosed cancer patients, cancer survivors and their caregivers. All funds raised will stay in our community.