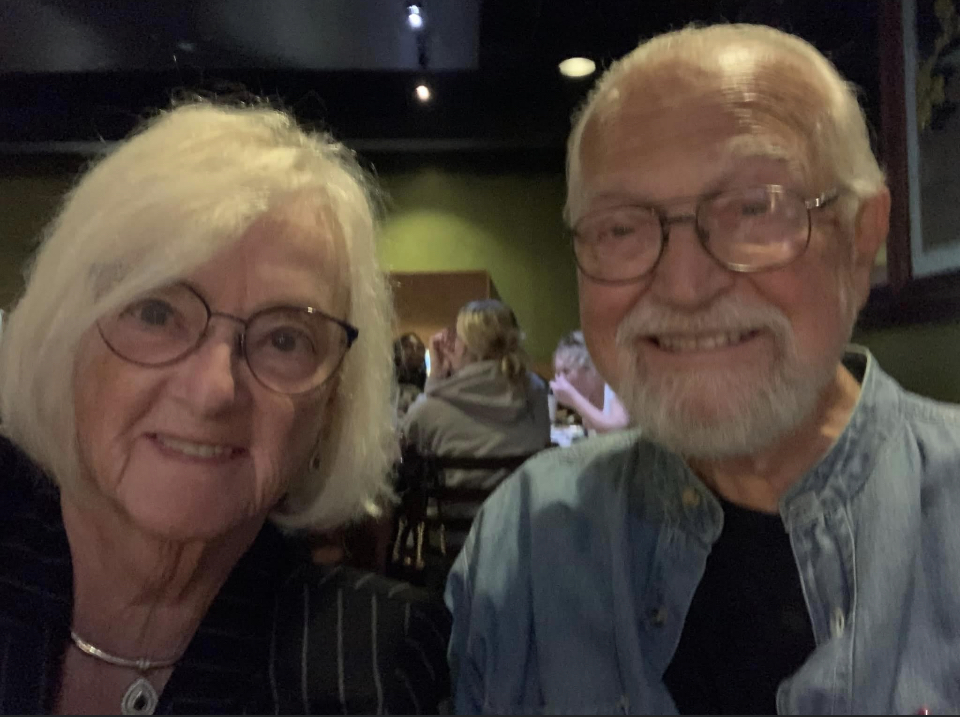 "Rappelling for Rose"

Hello friends and family! Attached on the left is a picture of my friend Rose Corcoran-Smith and her husband Jim. Rose was a colleague and great mentor of mine at Springfield High School when I was starting my teaching career many years ago. Rose retired from teaching in 2002, but we still kept in contact over the years.  Rose and Jim even helped Emily and I celebrate our engagement day in Florida with our families, and they were at our wedding as well. They are both great people and friends. Unfortunately Rose was recently diagnosed with pancreatic cancer, and has a tough battle ahead of her, but she is not fighting this battle alone. I will be rappelling 16 stories down the side of a building in Toledo, Ohio on Friday, September 8, 2023 to raise funds and awareness for The Victory Center! I am calling my fundraising experience "Rappelling for Rose".

Recently, pancreatic cancer has affected many of my friends and colleagues. While it was Rose's diagnosis that got me started with The Victory Center "Over the Edge" fundraiser, I am doing this for all of you.. Everyone that has felt the effects of cancer in their family, this is for you! You know who you are.. Don't worry, I got your back! 
Please consider making a donation to help fund FREE programs and services for newly diagnosed cancer patients, cancer survivors and their caregivers. My goal is to raise $1000. 
100% of funds raised will stay in our community to help cancer patients like Rose.