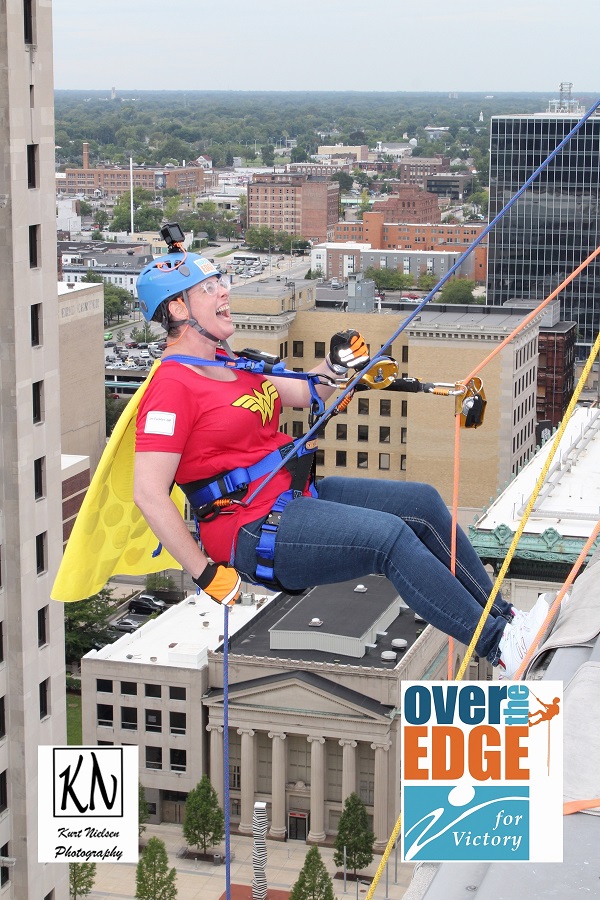 I will be rappelling 16 stories down the Toledo Edison Building to raise funds and awareness for The Victory Center!
Want to see the video?
https://youtu.be/gtdS053h1ss
It's pretty epic!
I believe that no matter what illness you face, it is just as important to treat the soul as well as the body. I feel that this is one of the goals of the Victory Center. Dealing with cancer is awful and anything extra that can be done to help the individual and their family is wonderful! My mom is an amazing cancer survivor and I will always be grateful to everyone that helped her fight.
Anytime I think about the worst times in my life, I also think of the things that helped me get through them. Every act of kindness makes a huge difference in the outcome of a bad situation. Please help me provide a listening ear, a comforting touch and the support that might make the difference in someone's recovery.
Thank you!
P.S. I will be rappelling at 1:10 (ish) on Sept. 7.