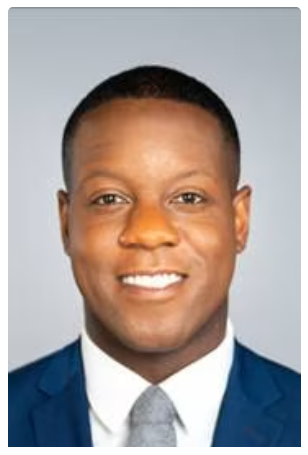 James will be rappelling 16 stories on Thursday, September 7, 2023 to raise funds and awareness for The Victory Center!
James Starks was born and raised right here in Toledo. He's a 2004 graduate of St. Francis de Sales. He then went on to graduate from Capital University in Columbus and holds a Masters in Broadcast Journalism from Kent State University. The two-time All-American defensive back was recently inducted into the Capital University Athletics Hall of Fame.
James' passion for journalism started at a young age watching ESPN's Sports Center with Stuart Scott. It's no wonder he started his career as a sports anchor before moving to the early hours of morning news. His journalism journey has taken him all over and now he's back in his hometown serving as one of the morning news anchor for 13abc.

Please consider making a donation to help fund FREE programs and services for newly diagnosed cancer patients, cancer survivors and their caregivers.

100% of funds raised will stay in our community.