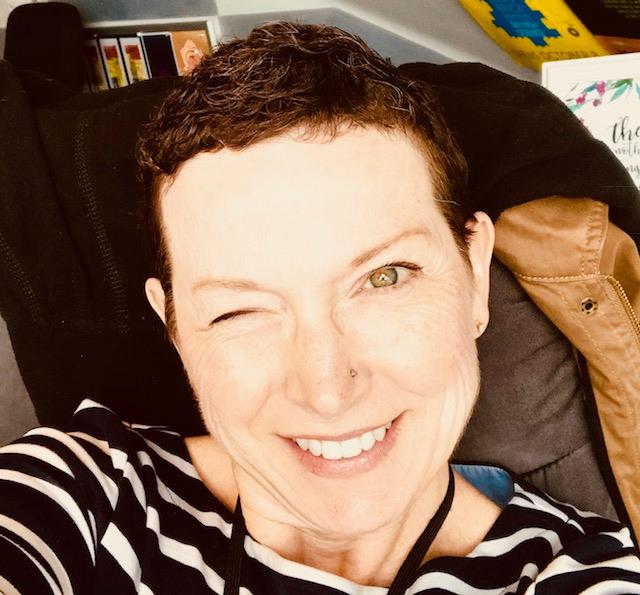 I will be rappelling 16 stories down the Toledo Edison Building to raise funds and awareness for The Victory Center! Here's my story.
On September 11, 2017, I was told that I have breast cancer. After a mastectomy confirmed I had Stage 3a invasive cancer of the breast, I went through a tough regimen of chemo and radiation therapy. I am now cancer-free and fresh out of reconstruction surgery. Woot! Here's where The Victory Center comes in.
When I lost all my hair, I went to the Victory Center to try on wigs. I wasn't sure what it would be like, and I was very hesitant, but the ladies there were absolutely wonderful and helped me pick out a beautiful wig. When I cried while trying on the wigs, they comforted me. It truly was a beautiful moment and I have never felt more supported and loved by complete strangers at such a dark time in my life. I'm fortunate that I have a strong support network, but I know that if I ever need more support, The Victory Center is where I will always be welcome. I can't imagine what it would be like to go through the cancer journey alone, but I take heart that The Victory Center makes sure that doesn't happen for anyone fighting the fight of their lives.

I want to help The Victory Center continue their good work. Please donate what you can and help me go over the edge for Victory! Please make a donation, whatever you can, and then join me at The Edison Building September 6 or 7th (I'll post when I get the date) and watch me rappel 16 stories to the bottom! In a Wonder Woman costume. Singing. Loudly. I'll do all that if you just donate.
Thank you, friends!
Jackie