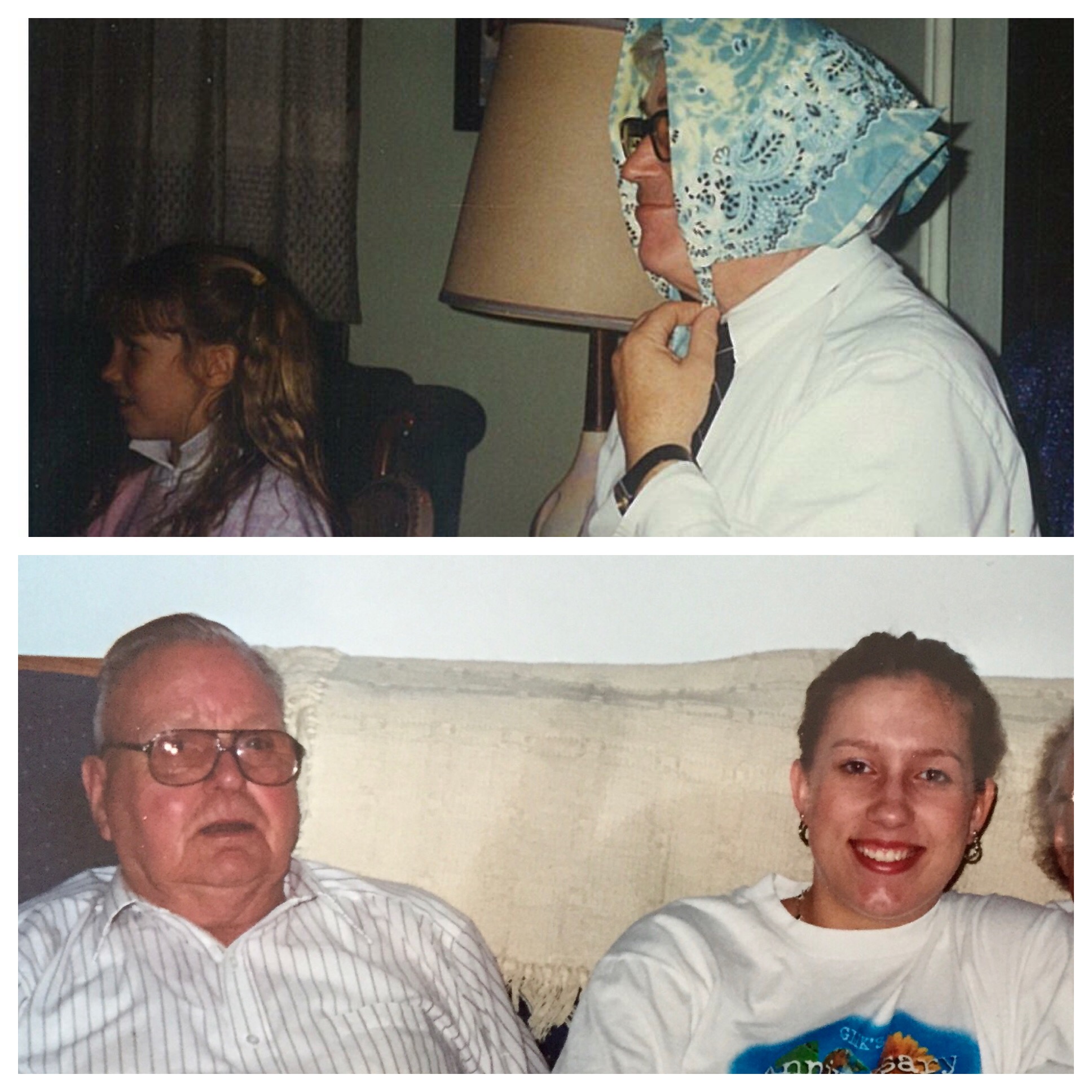 I have the upmost pleasure of being the Office Manager at The Victory Center. I love my job so much and I'm so passionate about what we do! I'm also an adventure seeker. This fund raiser is close to my heart for personal reasons.
I lost my grandfather, Wendell Roberts (top picture) to Multiple Myeloma in 1996. I'm smack in the middle of a ton of grandkids. Grandpa loved children and his family. He was funny, smart, sharp, hard headed and was afraid of cracks in plates (family joke). Losing him was devastating to our family, but we persevered.
I lost my other grandfather George Dixon (bottom picture) in 2009 to prostate cancer. He was a WWII veteran and a highly skilled woodworker. I could count on him for musing in the woodworking shop, eating oatmeal cream pie cookies and a cold Dr. Pepper. He used to smoke pipe and the smell brings me right back to their loving home.
So..if you want to help me rappel 16 stories in memory of 2 men I am so proud to call my grandfathers, please donate! Thank you!
-Chelsea