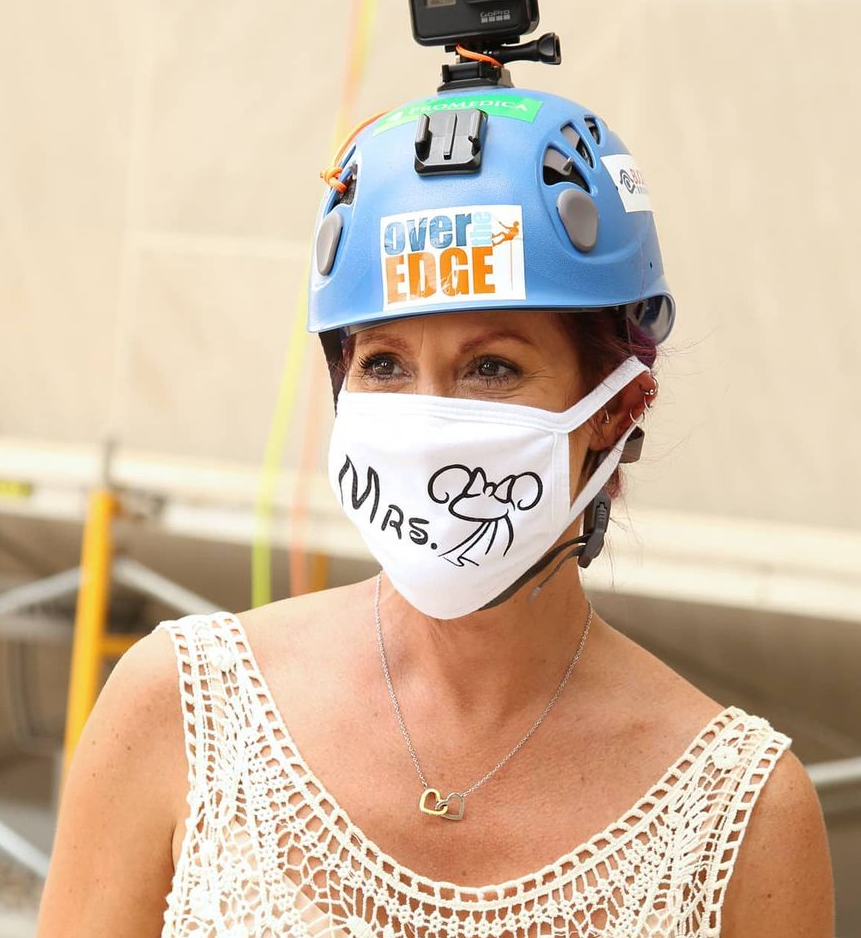 It was three years ago when I first signed up to participate in the Over the Edge for Victory event (even though I am afraid of heights). I wanted to do my part to help those who have been diagnosed with cancer and their families. I want to continue to help support the Victory Center and share information on all of the FREE services that they provide; for example, therapy, free wigs, massages, art classes, and so much more.
   However, this year is quite a bit different. I am doing this for a specific person and her name is Emma Garber Kanoy. Emma came into my life as one of my daycare kids almost 20 years ago. She has since become like a daughter to me and a sister to my son Connor. At the end of April, 2023 she was diagnosed with Oral Cancer. I won't go into details as this is VERY personal, but, simply put, I am doing this for her this year.  
   This year The Over the Edge for Victory is offering a new option this year - The Victory Climb. Instead of rappelling down 16 stories - you can CLIMB UP!!! Emma absolutely loves rock climbing and bouldering and I wish to honor and support her on her journey by doing the Victory Climb. My goal is to raise $1250.00 so I can participate in the
Victory Climb. I ask for your support and donations as I want to do everything I can to help patients and their families.

100% of funds
raised will stay in our community.